Project context​
Maximising the outdoor space at UBBO Shopping Centre in Lisbon, we've developed for Eurofund a diverse a space (The Hood) with venues that are easy to assemble, disassemble and relocate. ​
Our team transformed and repurposed maritime cargo containers to help Eurofund develop this alternative space, the 'anti-mall', where gastro and retail hold hands with art, urban culture and sustainability.​

Soltec Ingenieros services​
Offsite, industrialised construction of the anti-mall venues, including support on the landscape set up and onsite assembling:​
Developed 18 gastro and retail units from 70 maritime cargo containers.​
 Look & Feel – collaboration on the landscape setting up. ​
Support on the legalisation and initial operation.​
Four food-trucks created from four old off-road buses.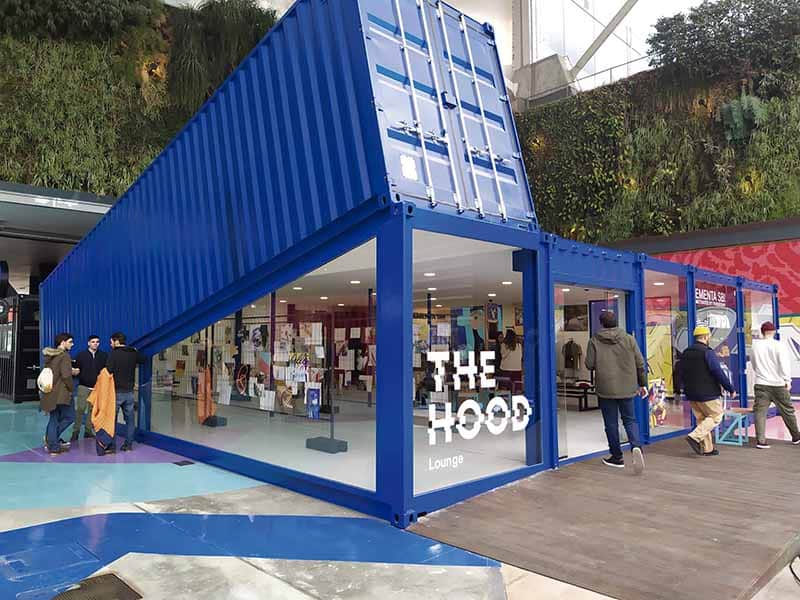 Added Value
Working as a team with Eurofund, we've had the opportunity to develop and implement modular and sustainable alternative solutions to the classic concept of commercial space in a record time. ​
Disruptive industrial production where architecture, engineering and art go hand in hand. ​
This new line of sustainable modular construction has become our spin-off company Versa Real Projects.​